Blog – August 2019
Posted on Aug 15, 2019
in
Blog
Brexit, Exchange Rates and the Impact on M&A
At the time of the referendum the GBP/USD exchange rate was c.$1.45 to the pound. This fell overnight to below $1.35 and has since varied between $1.2 and $1.4. The recent low of $1.20 was last touched way back in April 1985 – yet it is only just over five years since the rate was $1.70 to the pound!
The exchange rate affects the value of overseas earnings, so the FTSE100 is perversely supported by a fall in sterling, but what impact do we expect this to have on M&A?
We have recently been talking to a US buyer and we joked that his limit of $10m was now a lot closer to £10m and he tacitly agreed it was a good time, financially, to acquire UK assets. The same can be said of the decline in the GBP/EUR rate, though the psychology of European buyers may differ. That said, money talks and we expect that the percentage of overseas buyers will continue to increase. According to the Office for National Statistics the number of inward M&A transactions rose over a four-year timescale – this appears broadly to inversely follow the exchange rate, albeit with a lag.
With this in mind we expect inward M&A to continue to flourish, notwithstanding the political and economic uncertainty surrounding Brexit.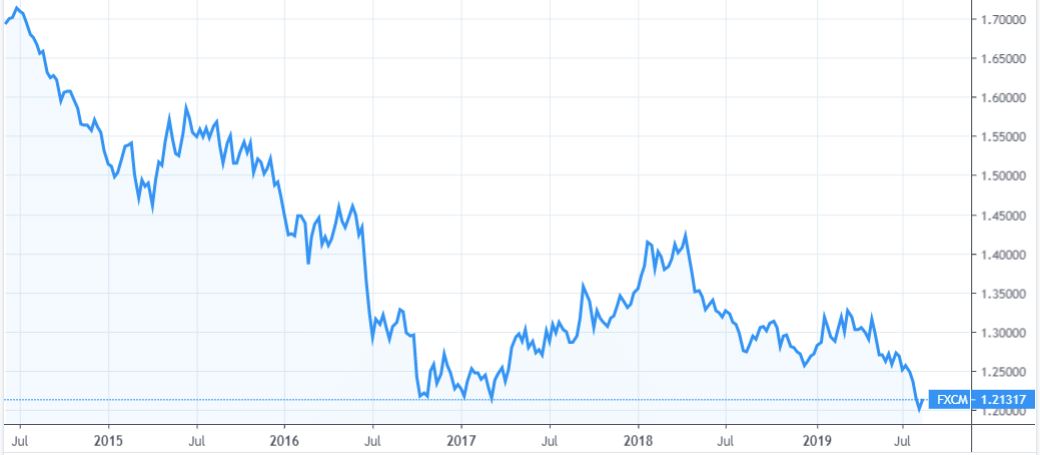 Figure 1. GBP/USD exchange rates over the last five years. Source: TradingView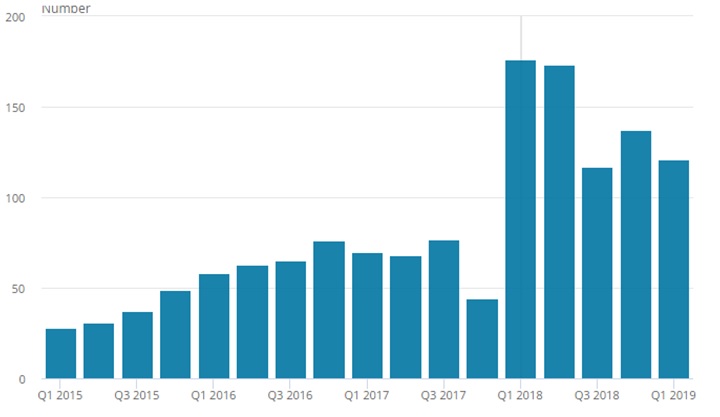 Figure 2. Number of inward M&A transactions involving UK companies, Quarter 1 (Jan-Mar) 2015 to Quarter 1 (Jan-Mar) 2019. Source: Office for National Statistics – Mergers and Acquisitions Survey.