Make Hay While the Sun Shines!
Posted on May 05, 2022
in
Blog
Insights by Peter Watson.
Coming back from a week away (no flight required) I was amazed as always by the rapid growth of plants (and weeds!) at this time of year. The farmers will soon be "making hay whilst the sun shines" and the adage remains apt in a business context too.
The M&A market remains strong but the global economy has taken a number of significant hits. Whilst the markets have shown considerable resilience, the past is no guarantee of the future, so if you are planning an M&A transaction it may pay to get on with it.
The business is rarely ever regarded as being at a perfect stage – as one problem is resolved, another presents itself. If you've attended one of our seminars you'll remember our "two out of three ain't bad" mantra…
Timing a Business Sale – The Three Key Elements: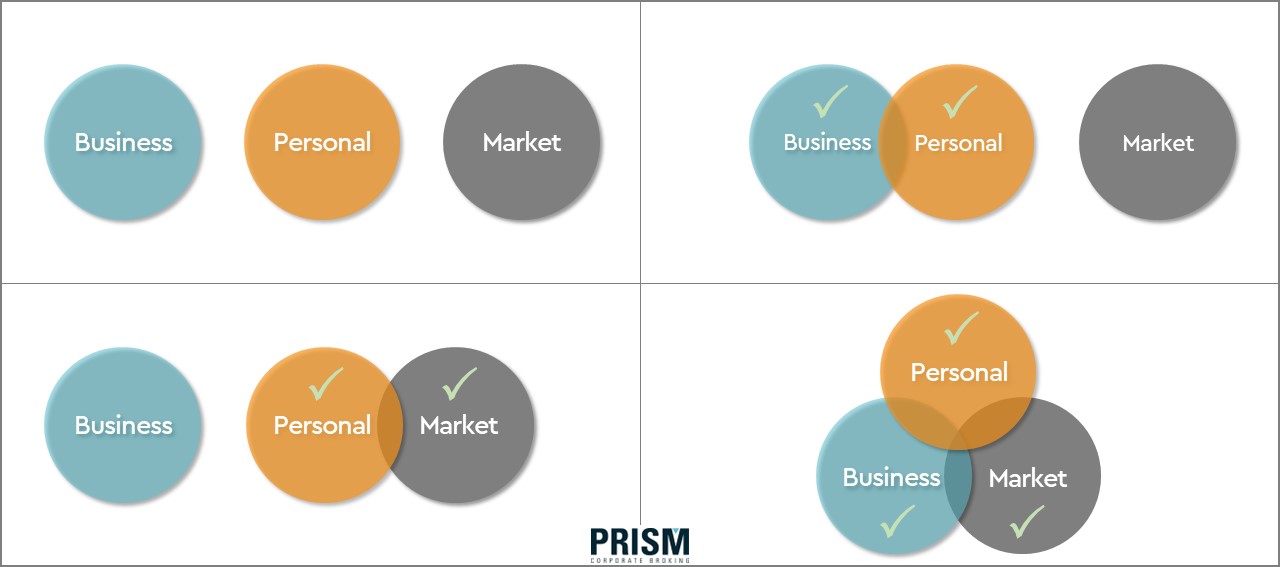 Essentially, if the personal timing and business timing, or personal timing and market timing are aligned, you can still make a successful exit even if the other factor is not ideal.
Remember, perfect is the enemy of progress!
If you are thinking about selling your business please do join our next seminar – Maximise the Value of Your Tech Business – taking place on 21 June in London. Find out more here: www.prismcorporatebroking.com/seminars